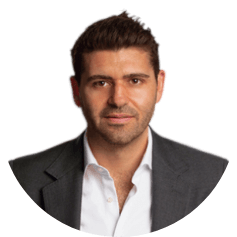 DR. MICHAEL KASSARDJIAN
Dr. Michael Kassardjian is a Board Certified Dermatologist practicing in Los Angeles, California. He specializes in medical, surgical and cosmetic dermatology. Prior to joining his current practice, Coast Dermatology, Dr. Kassardjian was involved in various medical research projects and dermatologic publications. While earning his bachelor's degree at Claremont McKenna College, Dr. Kassardjian acquired international research experience at Pasteur Institute in Paris, France and was also engaged in an extensive study at Harbor UCLA focusing on infectious dermatologic diseases in HIV patients. While in medical school at Touro University, Dr. Kassardjian's strong interest in dermatology and dermatologic surgery evolved, and he participated in research in Mohs micrographic surgery and the use of confocal microscopy at Loma Linda University.
Dr. Kassardjian graduated among the top of his medical school class, earning Dean's List and numerous academic merits during his academic study. After completing his internship training at Pacific Hospital in Long Beach, California, Dr. Kassardjian served as Chief Resident of Dermatology at Western University. He is a published author in several prestigious dermatologic journals and serves as Clinical Faculty to Western University. He has also been featured in several articles in various magazines including Allure, Men's Health, The Insider, and Prevention Magazine.
Dr. Kassardjian is a supporter of humanitarian causes and has traveled extensively to various parts of the world on medical missions to provide aid to individuals who do not have access to healthcare. He is passionate in the advocacy for early detection of skin cancer and treatment. He is dedicated to the importance of maintaining and improving healthy skin, and utilizes various techniques ranging from injectables, peels and cosmetics to meet his patients needs.
Dr. Kassardjian is a fellow of the American Academy of Dermatology, a fellow of the American Society for Mohs Surgery, and American Society of Dermatologic Surgery.