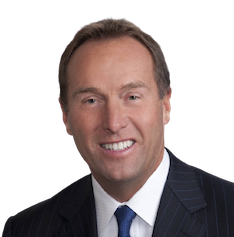 Cary Hyden
Cary Hyden is regarded as one of the nation's leading boardroom advisors with nearly four decades of experience guiding public companies in their most important strategic, transactional and governance matters. As a leading corporate partner at Latham & Watkins from 1994 to 2022, Cary led and completed well over 200 merger and acquisition transactions and over 75 public offerings while representing over 100 public companies. In each of these matters, Cary was an integral partner to the Board he advised and was directly involved in helping craft solutions and shaping the discussions and outcomes of many of the most significant corporate transactions of the past several decades.
Prior to his recent retirement, Cary served as Chair of the Latham Orange County Corporate Department for almost a decade while representing many leading public companies in their most strategic and sensitive matters. Cary has participated in over 1,000 public company Board and Committee meetings and has been a highly valued strategic advisor and consultant.
Cary is recognized as an expert in advising Boards on a wide range of topics including corporate governance, M&A, capital market transactions, hostile takeover/activist stockholder matters, spin-offs, class action litigation, government investigations and FCPA matters. Cary has represented public companies in virtually every industry and sector with particular expertise representing life science and pharmaceutical companies, as well as scores of companies in the retail and consumer sectors.
Cary has received numerous honors and recognitions including:
The American Lawyer "M&A Deal Maker of the Year" for helping lead the successful hostile takeover defense of Allergan launched by Valeant and Bill Ackman and the subsequent $73 billion sale of Allergan (recognized as The American Lawyer "Global M&A Deal of the Year")
The Daily Journal named Cary to the "Top 100 Lawyers in California" on multiple occasions.
BTI Consulting Group recognized Cary as an "All Star" for delivering superior client service based on interviews with General Counsel and senior executive officers and was one of only five lawyers in the nation to have received the "3 Year MVP" award.
Best Lawyers and Super Lawyers have consistently named Cary in their annual list of top M&A advisors. In addition to his exceptional legal practice, Cary has been a leader in many charitable, business and community organizations including:
Chair of The Forum for Corporate Directors, the leading business organization in Orange County for executive management and Board members
Chair of the Children's Hospital of Orange County (CHOC) Foundation Board of Directors
Chair of the $500 Million Capital Campaign for CHOC
Member of the Board of Trustees for the University of Dallas
Vice Chair of the Board of Directors of Big Brothers Big Sisters (incoming Chair effective January 2024)
Prior Member of the Board of Directors of Court Appointed Special Advocates
Prior Member of the Board of Pediatric Cancer Research Foundation
Vice Chair of the New Majority – a moderate Republican organization promoting pro-business government policies and lower taxes
Announcer of Laguna Beach High School football games for the last 17 years
Coached over 50 youth sports teams for Cary's four great children (now all young adults)
A featured speaker at well over 20 corporate law and M&A conferences
Has run 12 marathons, including the Boston Marathon (twice), Chicago Marathon (twice) and the New York Marathon as well as 36 half marathons
Graduated with high honors from the University of Dallas with two B.A. degrees – Economics and Political Philosophy
Graduated with high honors from the University of Texas Law School